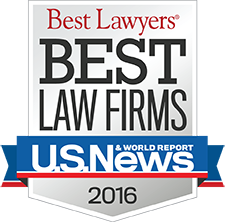 The unexpected:  Whether it's a natural disaster, financial downturn, a class action lawsuit, or a government investigation, the unexpected can quickly destabilize a company and bring it to catastrophic ruin. We have more than two decades of experience successfully representing individuals and businesses in such situations. We lead our clients' response to bet-the-company crises, calling on that deep experience and our multidisciplinary team. Working hand in hand with businesses and their trusted advisors, we develop and rapidly execute targeted litigation and workout strategies designed to ensure survival and success. 
In the corporate arena, our know-how gives a competitive advantage to the strategic and financial buyers we represent, empowering them to seize market opportunities rapidly, while managing the risks involved. We guide clients in evaluating acquisition targets, bringing our in-depth knowledge to bear in structuring appropriate acquisition vehicles and strategies.
We combine our experience with superior client service. We strive to know our clients' business, be highly responsive, proactive on our engagements, and exceed each client's expectations.