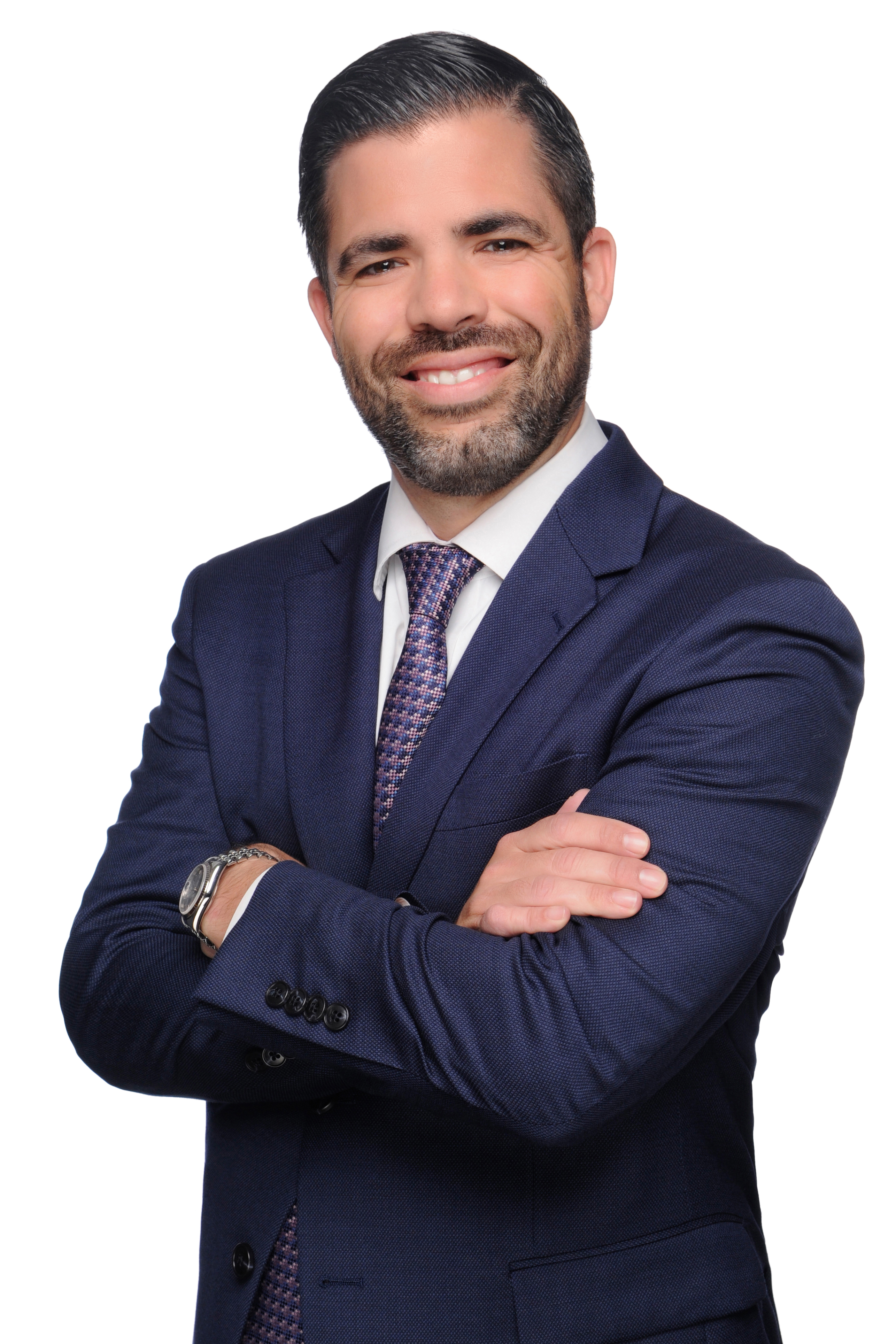 Ceide@Salazar.Law
305.374.4856
2121 SW 3rd Avenue, Suite 200
Miami, Florida 33129 
"The person who says it cannot be done should not interrupt the person doing it."
  — Chinese Proverb
Jose Ceide's extensive experience, client-customized approach, ability to implement cutting-edge litigation strategies, and zealous advocacy ensure that clients are in the best of hands when it matters most.
Jose Ceide joined Salazar Law from an Am Law 200 firm with the goal of providing focused and skilled representation in even the most challenging cases, developing novel and creative approaches to address each client's needs or concerns, and finding success for his clients through advocacy at every stage of litigation. He believes that close client relationships and a deep understanding of the client's business and business objectives are essential to obtaining favorable outcomes in litigation.
Jose has an established record of success in handling complicated, high-stakes business disputes. He represents clients from Fortune 500 companies to individuals and is well known for having created and managed worldwide litigation strategies for multinational corporations and individuals involving U.S., South American, Caribbean, European, and Middle Eastern jurisdictions. Jose has particular experience in bet-the-company commercial litigation involving breach of contract and fiduciary duty claims, fraud claims, claims brought under Florida's Deceptive and Unfair Trade Practices Act, shareholder disputes and derivative claims, and conversion and replevin claims. Jose's practice also includes real estate-related litigation, in which he often represents financial institutions in all manner of such disputes.
Serving as counsel in numerous multimillion-dollar lawsuits, Jose manages and conducts all aspects of litigation, including pre-trial, trial, and post-trial proceedings, and regularly appears in state and federal courts throughout the state of Florida.
In addition to his extensive litigation experience, Jose leads Salazar Law's Cryptocurrency Litigation and Enforcement Practice Group, helping clients navigate through the evolving regulatory and compliance landscape of the cryptocurrency industry and addressing the complex legal issues that continue surfacing. Jose frequently represents investor clients in claims against other investors, cryptocurrency exchanges, and digital asset providers.
Outside of the courtroom, Jose is an avid pickleball enthusiast and aspiring chef who enjoys supporting his two sons in their athletic and theatrical pursuits.
Areas of Concentration
Commercial Litigation
International Dispute Resolution 
Cryptocurrency
Bar Admissions
Florida
United States District Court for the Southern District of Florida
Education
J.D., Florida International University College of Law, 2005
B.B.A., University of Miami, 2000
Representative Matters
Successfully defended a closely held international shapewear distributor in a $30+ million-dollar breach of contract claim filed by a Middle Eastern company in federal court, negotiating a settlement for a nominal amount.
Implemented an aggressive litigation strategy on behalf of a local, family-owned commercial printing company against a national lender, resulting in a multi-million-dollar reduction in its debt obligation(s) to lender.
Successfully defended a provider of aircraft engine maintenance and repair services against a commercial aircraft acquisition and leasing company in a complicated federal court litigation with damages estimated at over $3 million, culminating in a nominal payment that protected our client's interests and resolved all outstanding claims.
Recovered 100% of the more than $1 million in unpaid rent owed to a commercial landlord client by an international clothing retailer and anchor tenant who, during the Covid-19 pandemic, embarked on a national campaign not to pay rent based on theories of commercial impracticability and impossibility.
Recovered a significant amount of a client's losses in the Nevin Shapiro Ponzi scheme, pursuing claims against the entities and individuals that served as feeder funds to facilitate the scheme.
Professional Affiliations
Dade County Bar Association
Hispanic National Bar Association
Cuban American Bar Association
Flagler Street Society Member, Historical Museum of South Florida 
Publications
"Fla.'s New Summary Judgement Rule—Throw Out Old Strategies With the Old Rule," Daily Business Review, June 4, 2021