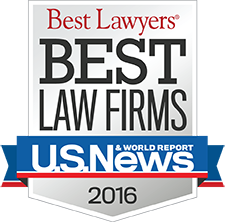 WHAT SHOULD YOU KNOW ABOUT US?
We love what we do! From our morning stand-up to the roll-up-your-sleeves late nights, we are excited and energized by the challenges we help our clients resolve. We designed our firm and office to drive intense collaboration and creative problem solving. We also make the best Cuban café in Miami.
WHAT ACHIEVEMENT ARE WE MOST PROUD OF?
Leaving the comforts of Big Law and embracing the future of the law – mobility, collaboration, project management, and relentless process improvement. Creating a culture that puts client satisfaction front and center, and helping clients when they really need us.
THE FORMAL INTRODUCTION
Salazar Law serves businesses and individuals seeking to seize financial or business opportunities through start-ups, mergers, acquisitions, and divestitures, or confronting financial crisis, complex commercial litigation, cybersecurity challenges, or government investigations. We strive to know our clients' business, be highly responsive, proactive on our engagements, and exceed each client's expectations. We have more than two decades of experience successfully representing individuals and their businesses. We lead our clients' response to bet-the -company crises, calling on that deep experience and our multidisciplinary team. Working hand in hand with businesses and their trusted advisors, we develop and rapidly execute targeted litigation, workout, transactional, or compliance strategies designed to ensure we meet client goals.
THE REAL STORY
We're small – on purpose. But we are known for handling the same complex commercial and business matters our Big Law competitors do. We've accomplished that by improving the way we work. We don't have assigned offices. We work in an open and airy common space with glass-walled breakout spaces for deep work, a mock courtroom to perfect our court appearances, and a Zen garden to release stress. To maximize our efficiency and impact, we've adopted a project management based culture, with Kanban boards, daily stand-up Scrum meetings, and our Lawgile™ project management platform for managing client matters. Using our system, we can confidently provide legal services under a broad range of payment structures, whether it's flat fee, fee-per-piece, or more traditional hourly billing or contingency models. Most important, we've chosen to work this way because it's engaging, challenging and fun.
THE NAME DROPPING
We relish working with all our clients, from Fortune 500 companies to start-ups. Our clients include LifeLock, Ryder, IDI Data, TD Ameritrade, Wells Fargo, and The Children's Trust.
THE CHEST BEATING
Winning awards isn't about ego, it's about validating leadership in your field. We have received various accolades over the years in recognition of our fine work, including listings in Chambers USA, Best Lawyers, Super Lawyers, Most Effective Lawyers, Distressed Deal of the Year, Florida Legal Elite, and many more. Our firm is minority owned, and we regularly receive recognition for the diversity among our staff.