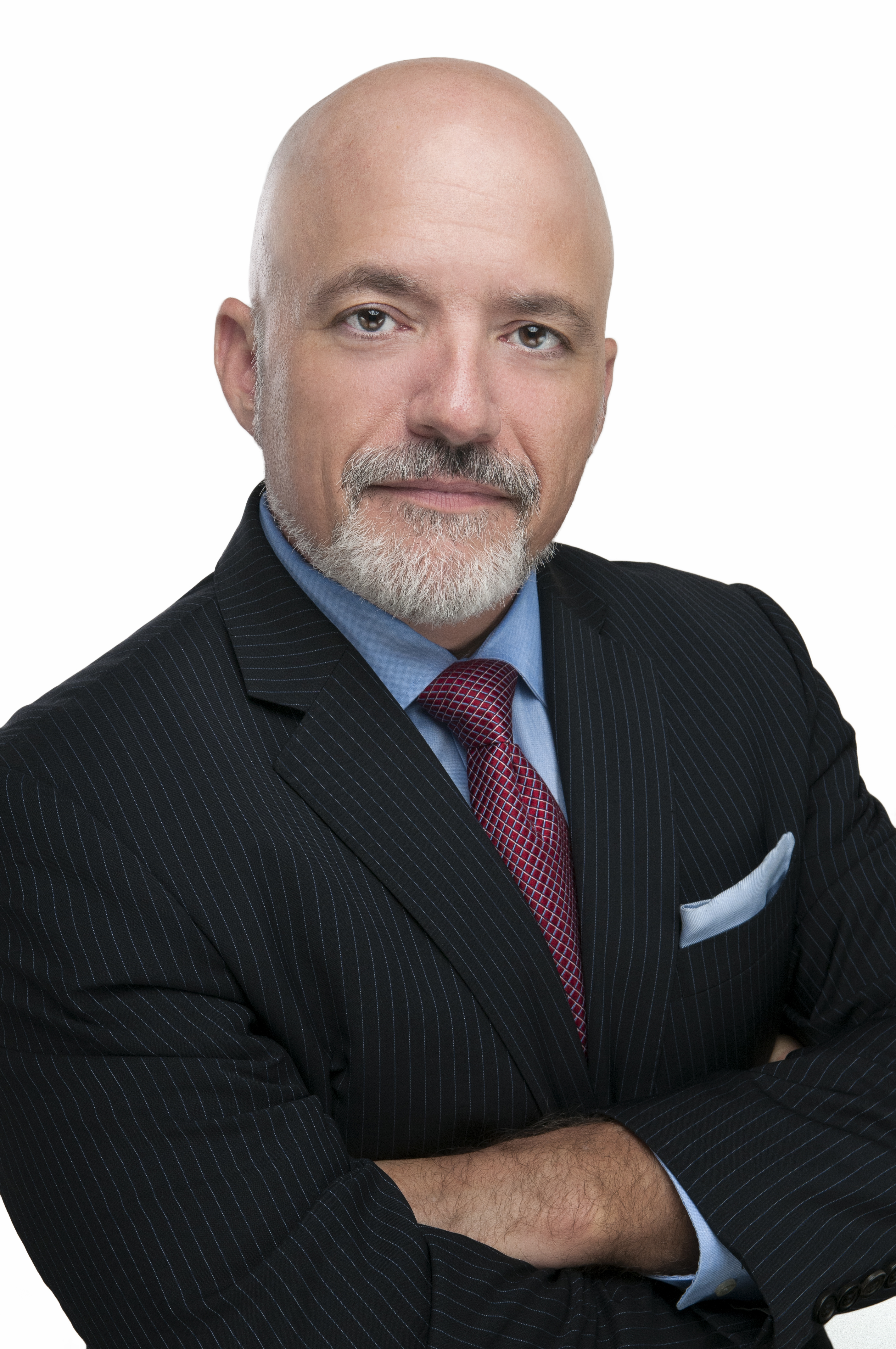 Luis@salazar.law
(305) 374-4802
2121 SW 3rd Avenue, Suite 200
Miami, Florida 33129
"My promise to clients is simple yet profound:
We will navigate the legal battleground, delivering knockout blows to any obstacles that stand in your path, until you emerge victorious."
Luis Salazar is a seasoned legal advocate, renowned for his extensive experience and exceptional skills. He specializes in navigating complex financial restructuring and litigating high-stakes, bet-the-company disputes. With an unwavering commitment to his clients, Luis fearlessly guides businesses through a myriad of challenges they encounter. His track record speaks volumes, showcasing his ability to deliver winning outcomes in the most demanding situations. When it comes to protecting his clients' interests and ensuring their success, Luis is the trusted ally you need by your side.
Luis is selective about the clients he works with because he believes in total commitment to each one and their causes. In fact, he left "big law" to start his own boutique team of carefully chosen professionals, who, like him, live and die for clients. Luis is known for his deep, strategic thinking and tenacity. He works closely with clients to understand their challenges and develop and rapidly execute solutions.
His emphasis on delivering for the clients he cares for drove him to innovate his practice. He developed the Lawgile® Legal Project Management method, designed to empower legal teams to maximize productivity and deliver rapid, high-quality results. The New York Times recognized him as an innovative early adopter of artificial intelligence to increase the effectiveness of his practice.
He has been described as a "Legal Elite" and a "Most Effective Lawyer" by the Daily Business Review, and Chambers USA, the premier attorney rating service, based on client feedback describes Luis as someone who "brings legal acumen and practical business experience to the table," "a very effective oral advocate" who is "highly rated for his experience of Chapter 11 matters, and sources agree that 'he is a terrific lawyer.'" Luis is widely recognized as a leading attorney and has been interviewed and quoted in the NY Times, Wall Street Journal, Miami Herald, the Daily Business Review, and frequently appears on local Miami TV news programs.

As an accomplished civil trial attorney, he has successfully handled a wide range of cases in both federal and state courts across the country. Regardless of whether he represents plaintiffs, defendants, debtors, or creditors, Luis is driven to cut through the complexities and obstacles, swiftly navigating towards favorable outcomes for his clients. He strives to find innovative solutions and bypass unnecessary legal battles, sparing his clients the prolonged stress, costs, and distractions associated with lengthy litigation. With a deep understanding of the legal landscape, Luis leverages his experience to guide clients towards early resolutions that deliver results while staying within their budgetary constraints. By focusing on cutting the Gordian knot of legal challenges, he enables his clients to move forward with their goals and objectives, without being weighed down by protracted legal proceedings.
In bankruptcy and restructuring matters, Luis represents debtors, secured creditors, creditors' committees, and fiduciaries in all manner of insolvency proceedings. He has led the Chapter 11 reorganization efforts of numerous well-known companies in various industries with combined assets in the billions. In addition, he regularly conducts out-of-court restructuring, work-outs and financial negotiations.
Luis says, "I was nine when I began working with my father at our family dry-cleaning business in Washington Heights, New York.  I will never forget the years I spent working shoulder-to-shoulder with him, 14 hours a day, six days a week, fighting for our piece of the American Dream. The clients we choose to work with have likewise worked hard to earn what they have, and there is no way in hell that I am going to let someone – anyone – take it away from them. For me, the fight is personal."
Practice Areas
High-stakes litigation
Bet-the-Company disputes
Crisis management
Financial restructuring
Chapter 11
Admissions
Florida
New Jersey
New York
Education
M.B.A., University of Miami, 2004
J.D., Columbia University School of Law, 1992
B.A., magna cum laude, Drew University, 1989
Representative Matters
Represented major Colombian clothing importer in defeating a $28 million dollar breach of contract claim brought by middle eastern retailer.
Represented operator of aircraft engine repair facility in defeating $15 million breach of warranty engine damage claims.
Lead the successful Chapter 11 reorganization of a historic, family-owned Miami hospitality supply firm.
Represented historic Miami Casino in winning a $38 million claim against its vulture-fund lenders and confirming the Casino's chapter 11 plan that paid creditors in full.
Representing investor and secured lender in restructuring of $110 million college-housing construction project.
As government-appointed Consumer Privacy Ombudsman, successfully advocated Bankruptcy Courts across the country to impose protections on the data transfer of over 100 million American consumers, ensuring the privacy of their personal information.
Defended multiple borrowers against unscrupulous MCA lenders, defeating loan claims on the grounds of usury and obtaining judgments against those lenders.
Have successfully defended borrowers throughout South Florida facing foreclosure by major financial institutions.
Represented the developer and manufacturer of 3D television technology in Delaware Chancery Court against a multimillion dollar secured-lender foreclosure.
Counsel to this $350 million international, air cargo company in its successful Chapter 11 reorganization, managing company's labor relations, advising on contract negotiations with airline pilots' union, and suppressing litigation by hostile former employees.
Successfully represented aircraft engine seller and lessor in its $50 million dollar loan workout.
Represented South Florida resort developer in its Chapter 11 reorganization, successfully obtaining financing and closing on its acquisition of a $110 million Florida Keys resort property and voluntarily dismissing its case with full payment to all creditors.
Advised international hotel owner and developer in providing mezzanine financing for multimillion-dollar hotel convention center site and designing and structuring of mezzanine financing program for future hotel projects.
Represented founding partner of this Latin American focused money-wiring business in a shareholder dispute and obtained multimillion-dollar settlement.
Professional Affiliations
Co-Chair, ABA Litigation Section Diverse Lawyers Trial Academy, 2023
Member, ABA Section of Litigation Federal Practice Task Force
Committee Member, Florida Bar Civil Rules Practice Committee
American Bar Association
Cuban American Bar Association
Hispanic Bar Association, Past Florida Region President
American Bankruptcy Institute
Awards & Recognition
Listed, The Best Lawyers in America, 2007-2024 editions
Listed, Chambers & Partners USA Guide, an annual listing of the leading business lawyers and law firms in the world, 2007-2023 editions
Recognized on The American Lawyer's list of South Trailblazers, 2021
Recognized on the National Law Journal's list of Technology Law Trailblazers, 2019
Selected to the Daily Business Review's inaugural list of Florida Trailblazers, 2019
Winner, "Most Effective Lawyers" award for the Bankruptcy category by the Daily Business Review
Ranked AV®Preeminent™ 5.0 out of 5* by Martindale Hubbell