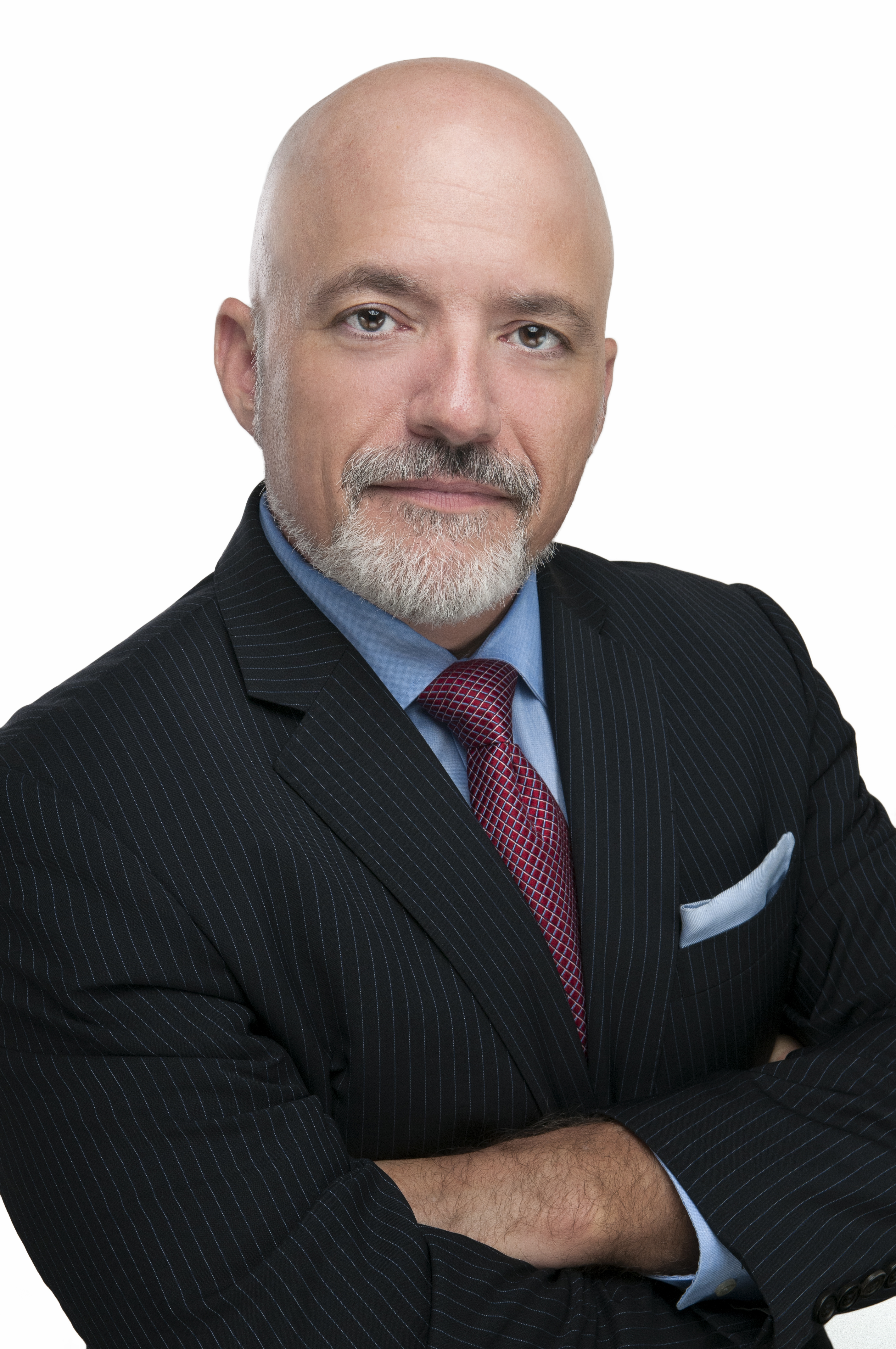 Luis Salazar does nothing but focus – on his client's problems, how to make them successful, how to come in under budget, and how to make the GCs he works with winners in their organizations. He quit big law to start his own shop, filled with people that live and die for clients, not for billable hours and originations. Described as a "Legal Elite" and a "Most Effective Lawyer" by the Daily Business Review, Luis has 25 years of experience battling for individuals and companies facing crisis. Whether it's negotiating a complex financial restructuring, litigating bet-the-company disputes, responding to data breaches, or defending against government investigations, he is known for his deep, strategic thinking and tenacious approach. Chambers and Partners, the premier attorney rating service, describes Luis as someone who "brings legal acumen and practical business experience to the table." Luis is "a very effective oral advocate and has a record of really good work on cases." "He is highly rated for his experience of Chapter 11 matters and sources agree, that 'he is a terrific lawyer.'"
An accomplished civil trial attorney, Luis has tried matters in Federal and State courts throughout the country, on behalf of plaintiffs, defendants, debtors, and creditors in a variety of actions. With a reputation for being a constant innovator and disruptor in the legal field, he developed the Lawgile® Legal Project Management method, designed to empower legal teams to maximize productivity and deliver high quality results at a rapid tempo.
He is a well-known member of the Bankruptcy Bar, representing debtors, secured creditors, creditors committees and fiduciaries in all manner of insolvency proceedings. Known in particular for his debtor practice, Luis has led the Chapter 11 reorganization efforts of numerous well-known companies in a variety of industrial sectors with combined assets in the billions. His clients have included: Miami Jai Ali (gaming), Gerald Stevens (retail), Fine Air and Arrow Air (aviation), Xpedior (professional services), and First Foliage (agriculture). Luis successfully confirmed SystemOne Technologies' Chapter 11 prepackaged plan, allowing the company to conclude its bankruptcy in 35 days. In addition, Luis has conducted out-of-court restructuring, work-outs and financial negotiations.
Luis is also the proud author of one of the few U.S. Federal data privacy laws. His representation of troubled internet companies during the dotcom era led him to draft and propose The Privacy Policy Enforcement in Bankruptcy Act of 2001, which prohibits bankrupt companies from misusing consumers' private information. The Act is the first to require the appointment of a Consumer Privacy Ombudsman to protect the privacy rights of consumers. Luis has since been appointed by the Department of Justice as Consumer Privacy Ombudsman more than 25 times to protect the information of 40 million consumers in bankruptcy cases including Tweeter Audio, Bon-tons, Vanity Shops, Foxtons, ViCorp, DOTS, and the historic North General Hospital. Luis' leadership in this area was recognized by the National Law Journal and the Daily Business Review, both of which selected him as a Technology Law Trailblazer in 2019. Moreover, the firm's Consumer Privacy Ombudsman and Public Watchdog Services Group was recognized by the Daily Business Review as one of 2019's Most Innovative Practice Groups.
As a Certified Information Privacy Professional, he advises businesses on a broad range of compliance issues, including CCPA, GDBR, GLBA, Federal Trade Commission Act, Red Flag I.D. Theft, CIP, eDiscovery and document retention, Cyber Security, cross-border data transfers, Latin American Data Privacy issues, vendor management, and general internal governance matters.
Luis is widely recognized as a leading attorney and has been interviewed and quoted in the NYTimes, Wall Street Journal, Miami Herald, and frequently appears on local TV news programs as a cybersecurity expert. He has been selected for listing by Chambers & Partners USA Guide, 2007-2022 editions, listed in The Best Lawyers in America©, 2007-2023 editions, and in 2014, he was named a "Most Effective Lawyer" for Bankruptcy by the Daily Business Review. He has been featured in Florida Super Lawyers magazine from 2006-2022. Martindale-Hubble rates him AV Preeminent. His firm was selected as the winner for the "Most Innovative Program for Employee Health and Well-being" at the inaugural Chambers Diversity Awards USA in New York City. In 2017, Luis was selected as a Minority Corporate Counsel Association Rainmaker.
When not delivering fistfuls of wins for clients facing complex compliance, data privacy, litigation, bankruptcy, and cross-border challenges, Luis spends time with his three teenage kids (who probably should be spending more time studying and less on their phones, so please put that away before I take it away for good), loves to bake pies, and boxes. He makes the best Cuban cafecito you ever tasted, and he knows there are many ways to get in the pool but the stairs ain't one.
Significant Representations
First Foliage – Led the reorganization and asset sale of this $45 million dollar, Homestead-based nursery.
B&F Marine – Chapter 11 counsel for marine products supply company in restructuring terms of Regions Bank secured claim.
Innovida – Represented Unsecured Creditors Committee of this international housing company.
SystemOne Technologies – Led company through a 35-day pre-package process.
Reed Slatkin Trustee – Represented trustee in recovering fraudulently transferred property in $250 million Ponzi scheme.
Fine Air and Arrow Air – Counsel to this $350 million international, air cargo company in its successful Chapter 11 reorganization, managing company's labor relations, advising on contract negotiations with airline pilots' union, and suppressing litigation by hostile former employees.
World Air Lease – Successfully represented aircraft engine seller and lessor in its $50 million dollar loan workout.
Piper Aircraft – Counsel to New Piper Aircraft, Inc., the leading manufacturer of general aviation aircraft in the United States, in connection with its successful out-of-court workout with its secured creditors to avoid bankruptcy.
Atlas Air: Represented holder of trust certificates in successful Chapter 11 reorganization of this publicly traded air cargo company.
Gerald Stevens – Lead counsel in this 300-store, publicly traded retail florist chain's management-controlled Chapter 11 liquidation. Guided management on design and implementation of 120-day store disposition program, which yielded more than $65 million, despite 9-11 and the subsequent tightening of financial markets.
Counseled directors and officers of numerous business entities on deepening insolvency and fiduciary duty issues.
Represented mezzanine lender in foreclosure and follow-on bankruptcy of luxury condo development.
Represented major South Florida developer in acquisition of Low-Income Tax Credit property, using Chapter 11 to lift all rental restrictions.
CS Acquisition – Represented South Florida resort developer in its Chapter 11 reorganization, successfully obtaining financing and closing on its acquisition of a $110 million Florida Keys resort property and voluntarily dismissing its case with full payment to all creditors.
Westmont Hospitality Group – Advised this international hotel owner and developer in providing mezzanine financing for multimillion-dollar hotel convention center site, and designing and structuring of mezzanine financing program for future hotel projects.
Xpedior and Scient – Represented these e-business consulting firms in their pre-bankruptcy wind down efforts, including negotiating multiple lease disposition and termination agreements resulting in a substantial reduction in lessor claims during each company's Chapter 11.
Girasol – Represented founding partner of this Latin American focused money-wiring business in a shareholder dispute, and obtained multimillion-dollar settlement.
Estate of Abraham Gosman: Represented Chapter 7 trustee in the liquidation of this former health magnate's $250 million estate, including the marketing and sale of six nursing homes.
Cuba Aliados, Inc.: Represented manufacturer and distributor of Cuba Aliados® and Puros Indios® brand cigars, the highest rated non-Cuban cigars in the world according to Cigar Aficionado magazine, in several trademark disputes.
El Unico Supermarkets, Inc.: Represented New Jersey Hispanic supermarket chain in Chapter 11 reorganization proceeding in the Bankruptcy Court for the District of New Jersey.
Areas of Concentration
Corporate counseling and crisis management
Commercial litigation, bet-the-company issues
Defending government investigations
Professional and Community Involvement
Co-Chair, ABA Litigation Section Diverse Lawyers Trial Academy, 2023
Former Co-Chair, International Committee, American Bankruptcy Institute
Membership Chair, Florida Fiduciary Forum
Board of Directors, Turnaround Management Association, Florida Chapter
Board Member, The Privacy & Data Protection Legal Reporter
Board Member, IAPP's The Privacy Advisor
Editorial Board Member, E-Commerce Law & Strategy
Secretary, National Society of Hispanic MBAs, South Florida Chapter
Member, Cuban American Bar Association
Member, International Association of Privacy Professionals
President and CEO, LATIN (Latino Turnaround and Insolvency Network)
Founder, South Florida's End-of-the-World-as-We-Know-It Film Festival
Awards and Recognition
Recognized on The American Lawyer's list of South Trailblazers, 2021
Recognized on the National Law Journal's list of Technology Law Trailblazers, 2019
Selected to the Daily Business Review's inaugural list of Florida Trailblazers, 2019
Finalist, "2015 Most Effective Lawyers" award for the Complex Business Litigation category by the Daily Business Review
Finalist, "Top Dealmakers" award for the distressed real estate category by the Daily Business Review
Winner, "Most Effective Lawyers" award for the Bankruptcy category by the Daily Business Review
Listed, The Best Lawyers in America©, 2007-2023
Listed, Chambers & Partners USA Guide, an annual listing of the leading business lawyers and law firms in the world, 2007-2022 editions
Listed, Legal 500 US, 2009 edition
Recommended, PLC Which Lawyer Guide, Restructuring and Insolvency, 2008- 2012
Listed in Florida Super Lawyers magazine, 2006-2022
Listed, 2004 and 2005, 2010 and 2014 Legal Elite, Florida Trend magazine, listing of Florida's top attorneys as selected by their peers
Named a "Top Lawyer" in the South Florida Legal Guide for bankruptcy, 2014-2020
Received honorable mention in Attorney at Law Magazine's "Attorneys to Watch in 2014" Miami Listing
Listed in "Best of the Bar" by the South Florida Business Journal, April 2003
Selected as a Leading Restructuring and Insolvency Lawyer, PLC Cross-Border Handbook, 2008-2012
Ranked AV®Preeminent™ 5.0 out of 5*
Noteworthy Experience
Master's of Business Administration, University of Miami, 2004
Drafter, "The Privacy Policy Enforcement in Bankruptcy Act of 2001," (New Sections 332 and 363(b)(1) of the Bankruptcy Code)
Borough of Leonia, New Jersey - Elected council member  
Auditing HIPAA Security Compliance, MIS Training Institute
Articles, Publications & Lectures
Articles
"Miami Litigator Luis Salazar's Tips on Starting Your Own Law Firm," Law.com, June 30, 2022
"Fla.'s New Summary Judgement Rule—Throw Out Old Strategies With the Old Rule," Daily Business Review, June 4, 2021
"Big or Small Firm—Here's What Works to Improve Diversity," Daily Business Review, July 20, 2020
"Wrinkle in Real Estate Bankruptcy Law Leaves Room for Pandemic Cases," Daily Business Review, July 20, 2020
"Law in the Time of COVID-19," Coral Gables Magazine, May 12, 2020
"Do's and Don'ts for Videoconferencing," South Florida Business & Wealth Magazine, April 29, 2020
"Five Critical Tools For M&A Cybersecurity Due Diligence," Daily Business Review, April 17, 2020
"Google, Apple Say Their Apps Help With COVID-19 Contact Tracing. Lawyers Weigh In," Daily Business Review, April 15, 2020
"The 'Small Silver Lining' of COVID-19? Competing Law Firms Are Pooling Knowledge to Help Clients," Daily Business Review, April 13, 2020
"Why You Should Try Slack at a Time When Working from Home is Stressful," Miami Herald, March 30, 2020
"Can We Talk? The Heart-to-Heart Every Lawyer Should Have With Business Clients," Daily Business Review, March 30, 2020
"Expect Flurry of Bankruptcy Filings With Coronavirus Slowdown," Daily Business Review, March 16, 2020
"Privacy Issue Starts in California & Heads This Way," South Florida Business & Wealth Magazine, January 27, 2020
"Legal AI: It's not just for Big Law -- Salazar Law and Ross Intelligence," Artificial Lawyer, January 2017
"Becoming a more agile Florida law firm," Florida Trend Magazine, November 2016
"The Ins and Outs of Online Data Collection in Latin America," Daily Business Review, September 8, 2016
"From Start to Successful Finish; Could your firm benefit from better project management processes?" Legal Management Magazine, April 2016
"Law Office Thrives on Open Space, Post-Its, Hand-Picked Music," Daily Business Review, December 2, 2015
"Optimistic Law Firms Have Expansion Mindset," Florida Law Almanac 2015, August 31, 2015
"Sweating the Details Pays Off in $4.13 Million Foreclosure Award," Daily Business Review, March 19, 2015
"Don't Let Black Friday Breaches Make You See Red," Daily Business Review, November 20, 2014
"Managing Partners Survey 2014: Optimistic Law Firms Have Expansion Mindset," Daily Business Reivew, October 31, 2014
"Greenberg's Hilarie Bass, David Coulson, Most Effective Lawyer Finalists. See Who Else was Named," Daily Business Review, October 28, 2014
"New Florida Data Breach Law Impacts Restaurants," FSR:The Kitchen Sink, October 20, 2014
"How to protect your business from data breaches," WPBT Channel 2 Issues, September 5, 2014
"Breach Puts Database Security Back In Spotlight," Daily Business Review, August 13, 2014
"Data security: 3 tips to secure your business," South Florida Business Journal, August 8, 2014 and in print August 15, 2014
"Businesses Beware: New Florida Data Privacy Law Takes Effect," Daily Business Review, July 9, 2014
"Litigators' Newest Challenge? Tracking Erasable Data," Daily Business Review, June 2, 2014
"Golf Club Dues Remain In Play After Chapter 7 Sale," Daily Business Review, May 1, 2014
"Casino Miami Jai Alai Auctioned Off For $155 Million," Daily Business Review, March 27, 2014
"Miami Jai-Alai sells at auction for $155 million," South Florida Business Journal, March 26, 2014
"Miami Jai Alai Beats Lender's Attempt To Add $37M To Credit Bid," Daily Business Review, February, 25, 2014
"Latin American Laws Pose Challenges for U.S. Firms," Daily Business Review, January 29, 2014
"Board of Contributors: Supreme Court Ruling Opens Floodgates to Negligence, Fraud Claims," Daily Business Review, March 22, 2013
"DIY eDiscovery: Is Your Organization Ready for an Extreme Makeover?" Corporate Compliance Insights Magazine, February 13, 2013
"Private Sector To Push For Leeway In Cyber security Standards," Law360, February 13, 2013
"Google's Transparency Report Serves as Subtle Call to Action," TechNewsWorld, January 25, 2013
"Senate Departures May Put Damper On Privacy  Momentum," Law360, January 15, 2013
"Privacy Cases to Watch in 2013," Law360, January 1, 2013
"Facebook Gives a Little, Gets A Little With New Privacy Settings," TechNewsWorld, December 12, 2012
"Obama's Win To Turn Up Heat On Privacy Regulation," Law360, November 6, 2012
"FTC's Privacy 'Nutrition Label' May Not Fit Complex Data Use," Law360, October 24, 2012,
"What happens if your city goes broke, files bankruptcy?" Bankrate.com, October 14, 2012
"Romney tape likely violates federal and state privacy laws," Daily Business Review, October 3, 2012
"New privacy audit shows Facebook warming up to watchdogs," Law360, September 21, 2012
"GCs for multinationals take care selecting legal talent in Latin America," Daily Business Review, September 20, 2012
"Can e-discovery, social media obligations and ethics be friends?" Daily Business Review, September 19, 2012
"Firms Push For Privacy Groups As Data Security Realm Heats Up," Law360, September 19, 2012
"Yahoo Users May Struggle to Show Damages From Data Breach," Law360, August 02, 2012
"'Virtual Abodes' Considered for Serving Processes," Daily Business Review, July 27, 2012
"Infante Zumpano Partners Form New Law Firm," Daily Business Review, June 26, 2012
"Miami Lakes' National Litho files Chapter 11, seeks buyer," South Florida Business Journal, July 23, 2012
"Slow work week? Blame the Fourth of July" The Miami Herald, July 3, 2012
"Former Greenberg Traurig Attorneys Form Salazar Jackson," South Florida Business Journal, June 21, 2012
"Law Firms Under Siege," Dark Reading, April 6, 2011
"Economic Outlook: Chapter 11 A Path to Acquisition," Daily Business Review, March 25, 2011
"Special Report – New Partners," Daily Business Review, March 14, 2011
"Winning Bid of $20.5M purchases First Foliage," Daily Business Review, February 10, 2011
"First  Foliage Heads to Auction," South Florida Business Journal,  February 4-10, 2011
"Homestead Grower Goes to Auction," The Miami Herald / Local & State, February 4, 2011
"BFN Growers Supplants First Foliage Stalking Horse," The Deal, January 25, 2011
"Brisk Business – Law Firms See Another Good Year for Bankruptcies," South Florida Business Journal, January 7-13, 2011
"IZHM Announcement," Daily Business Review, January 21, 2011
"What's Your Social Media Policy?" South Florida Legal Guide, Midyear 2010
"California Legislation Would Require Companies to Specify the DataExposed in Breaches," Dark Reading, August 25, 2010
"First Foliage – Nursery Owner Uses Chapter 11 to Regain Crop Insurance Coverage, Daily Business Review, August 23, 2010
"Florida Super Lawyers Top List," Superlawyers.com, July/August 2010
"Rothstein Fallout – Rosenfeldt Defense at Depositions: 'I never looked'," Daily Business Review, July 6, 2010
"Bankruptcies," Miami Herald / Business Monday, June 28, 2010
"Ecuadorian Family Buys Pembroke Dealership," Daily Business Review, June 25, 2010
"Homestead Nursery for Major Retailers Files Ch. 11," Daily Business Review, June 24, 2010
"Rosenfeldt Ordered to Appear," Daily Business Review, June 18, 2010
"Brothers Attempt to Get $50M Lawsuit Dismissed," Daily Business Review, June 16, 2010
"Rothstein Fallout – Rosenfeldt Doesn't Show up for Deposition," Daily Business Review, June 15, 2010
"Viva Privacidad! Mexico's Senate Passes New Privacy Act," BNA Inc. – Privacy & Security Law Report, June 14, 2010
"Digital Signature Bill in Paraguay Moves to President's Desk Following Senate Passage," BNA, Inc. – Privacy & Security Law Report, June 2010
"Movers," Miami Herald / Business Monday, May 17, 2010
"Rothstein Fallout – Plea Deal in the Works for Villegas," Daily Business Review, May 14, 2010
"Today's News – People," Miami Today, May 6, 2010"
"Rothstein Fallout – Hearing Held to Open Up Depositions," Daily Business Review, April 22, 2010
"Rothstein Fallout – Questions Raised in 2008 about $15M," Daily Business Review, March 18, 2010
"The Bad Apple Effect," Daily Business Review, March 8, 2010
"Experts Debate Bankruptcy 'Contagion Theory'," Daily Business Review, February 3, 2010
"Movers," Miami Herald / Business Monday, February 1, 2010
"10 New Year's Privacy Resolutions," The Privacy Advisor, January – February 2010, Vol. 10, No. 1
"Today's News – People," Miami Today, January 28, 2010
"2010 Florida Super Lawyers Top List," Superlawyers.com, 2010
"Bankrupt Luxury Subdivision Salvaged," The Miami Herald, April 9, 2009
"Involuntary Bankruptcies Proliferating," South Florida Business Journal, March 5, 2009
"Creditors Force Neptune Industries Into Bankruptcy," South Florida Business Journal, February 17, 2009
"National Foreclosure Suspension Ready to Be Lifted," Daily Business Review, January 28, 2009
"Auto Dealerships Prepare for a Major Shakeout," The Wall Street Journal, January 27, 2009
"Failing Companies Need to Know When to Hold 'Em, When to Fold 'Em," Daily Business Review,  January 22, 2009
"Customs and Cross-Border Data Transfer," The Privacy Advisor, October 2008, Vol. 8, No. 10
"High-Wire Act," Daily Business Review, October 6, 2008
"Avoiding the Dumpster Spotlight," The Privacy Advisor, May 2008
"Florida's Data Breach Law," CABA Brief, Spring 2008
"Breathing New Life Into Disaster Recovery Plans," Daily Business Review, April 10, 2008
"Shred It or Regret It!" National Law Journal, March 31, 2008
"Special Report: Bankruptcy," Daily Business Review, March 27, 2008
"State of (Breach) Confusion," DarkReading.com, March, 2008
"Working it Out," Daily Business Review, February 29, 2008
"It's Official - Red Flag ID Theft Programs Required," Privacy & Data Security Law Journal, January 2008
"Data Breach 2.0," The Privacy Advisor, January 2008
"New Rules Require Banks, Others to Detect ID Theft," Daily Business Review, January 16, 2008
"Protecting Your Child From ID Theft," South Florida Parenting Magazine, January 2008
"Foreclosures," Daily Business Review, December 17, 2007
"Don't Fear the Consumer Ombudsman," ABI Journal, December 2007
"Bluecasting or Bluespamming?" e-Commerce Law & Strategy, November 2007
Interviewed, "Report: E-Commerce Fraudsters' Haul May Reach $3.6B in 2007," Ecommerce Times, November 2007
"Viva La Privacidad!" The Privacy Advisor, September 2007
"Avoiding Litigation That Will Keep You Up All Night (Attack of the Blogs)," South Florida Business Journal, August 2007
"On the Razor's Edge: Mobile Marketing," e-Commerce Law & Strategy, June 2007
"What Is Your Blog Policy?" NSHMBA's Bottom Line, June 2007
"Avoiding DR Disasters," Byteandswitch.com, May 31, 2007
"Hurricane Season Looms, Is Your Data Protected?" Enterprise Storage Forum.com, May 23, 2007
"Privacy and the Bank Director," Bank Director News, Spring 2007
"N.H. Pharma Law May Set Precedent for the Other States," The Privacy Advisor, May 2007
"Privacy and Bankruptcy Law Part III: Consumer Privacy Provisions," ABI Journal, February 2007
"Special Report: Litigation Pain and Profits," Daily Business Review, February 20, 2007
"Striking Back at Bad Drivers: Would-be Road Ragers are Expressing Their Answer On-line," Florida Times-Union, January 23, 2007
"California Security Freeze Act Decision Could Set the Stage for Constitutional Challenges in Other States," The Privacy Advisor, December 2006
"The Virtual Taxman Commeth?  Congress is Examining Whether Gains Made Playing Online Games Should Be Taxed,"  E-Commerce Law & Strategy, December 2006
"Privacy and Bankruptcy Law Part II: Specific Code Provisions," The ABI Journal,  December 2006
Privacy and Bankruptcy Law Part I: Technology Explosion Creates Personal Privacy Tensions" The ABI Journal, November 2006
"Trenwick Sounds Death Knell for Deepening Insolvency," The Corporate Counselor, November 2006
"U.D. Registry, Inc. Topples California Security Freeze Act," The Privacy & Data Protection Legal Reporter, November 2006
"Offshore Outsourcing: Protecting Privacy a World Away," The Privacy & Data Protection Legal Reporter, November 2006
"Fiduciary Duties are Clarified," National Law Journal, October 2006
"Trenwick America: The Trend Against Breach of Fiduciary Duties and Deepening Insolvency Claims Continues," The Bankruptcy Strategist, October 2006
"Fiduciary Duties Owed to Subsidiary," The Bankruptcy Strategist, September 2006
"A National Data Breach Law is Inevitable," E-Commerce Law & Strategy, September 2006
"A National Breach Law is Inevitable," The Privacy & Data Protection Legal Reporter, September 2006
"The Death of Privacy," CIO Insight, September 2006
"New Code Provisions Keep Data Confidentiality," NABTalk, Summer 2006
"Surging of Deepening Insolvency Claims, (Part One)" Debt 3, July 2006
"Surging of Deepening Insolvency Claims (Part Two)," Debt 3, June 2006
"What You Need to Know About the PPEBA," The Bankruptcy Strategist, May 2006
"Privacy, Please!" e-Commerce Law & Strategy, May 2006
"Holiday Isle Buyer Files Chapter 11," The South Florida Business Journal, February 27, 2006
"Where are the Gaps in Professional Development?," Law Journal Newsletters, September 2005
"Bankruptcy and Business," Hispanic Magazine, July/August 2005
"Ex-Health Magnate Gosman's Wife Rebuked for Hiding Asset," Palm Beach Post, June 30, 2005
"Gosman Wife Told to Defend Herself," Palm Beach Post, June 23, 2005
"Is the Tide Turning?" The ABI Journal, April 2005 (Analyzing recent fiduciary duty and deepening insolvency case law)
"Delaware Chancery Court Takes Fresh Look at Zone of Insolvency," The Bankruptcy Strategist, January 2005
"Delaware Chancery Court Takes Fresh Look at Zone of Insolvency," The New York Law Journal, March 25, 2005
"Critical Ruling on Compensation from Supreme Court," The Bankruptcy Strategist, March 2004
"Turnaround Group Formed," The Miami Herald, May 14, 2003
"Cross-Border Injunction against Claimant Denied," National Law Journal - In Focus Section, February 10, 2003
"Managers Can Be Held Liable for Deepening Insolvency," South Florida Business Journal, April 12, 2002
"Insurance Rehabilitator Does Not Represent Policyholder," The Bankruptcy Strategist, January 2002
"A Client's Bankruptcy Has Surprise Cost to Creditors," Bankrate.com, June 25, 2001
"The Company You Save May Be your Own," Hispanic Business, April 2001
"No Muss, No Fuss," TheDeal.com, March 2001
"New Bankruptcy Ruling Holds Directors and Officers Owe Fiduciary Duties to a Subsidiary," Law.com, Business Practice Alert, September 2006
"A National Data Breach is Inevitable: Both Houses of Congress Are Considering Bills," The Privacy & Data Protection Legal Reporter, September 2006
Numerous additional articles on insolvency and other topics through 1994
Lectures
"Surviving End-of-the-World Disasters," Turnaround Management Association (Florida), February 2009
"Distressed Caribbean Industries," ABI's Caribbean Insolvency Symposium, February 2009
"Privacy in the Meltdown," ISACA Florida, WOW Conference, January 2009
"ACI: (Red Flags Programs)," Washington, DC, January 2009
"Handling Customers in Bankruptcy," Ft. Lauderdale, November 11, 2008
"Managing Data Privacy in Latin America," IAPP audio conference, October 2008
"Mobile Marketing," American Marketing Association, October 2008
"Barbarians Inside the Gate: Handling Employee Termination," October 2008
"Getting the Green Flag on Your Red Flag Program," South Florida Compliance Assn., April 15, 2008
"Global Privacy Compliance Strategies: Solutions for an Asymmetrical World," RSA Conference, April 10, 2008
"Nuts & Bolts of International Insolvency: Chapter 15," Beard Audio Conference, April 3, 2008
"Red Flag Regulations," PLI Audio Briefing, April 1, 2008
"Data Data Everywhere: Transferring, Selling, Trashing or Destroying Data," IAPP Privacy Summit 2008, March 26-28, 2008
"Corporate Due Diligence," Miami Finance Forum, February 2008
"PCI Compliance - Retailers' Ticking Time Bomb," Miami, Fla., February 2008
"PCI and Red Flags: Rising Standards," Chief Privacy Officers Council, September 2008
"PCI: The Rising Global Standard," IAPP Summit, September 2008
"Red Flag ID Theft Programs," South Florida Banking Institute, September 2008
"Red Flag ID Theft Programs," Institute of Internal Auditors, August 2008
"Surviving a Breach," Miami, June 2008
"ID Theft Regulations," South Florida Banking Institute, February 2008
"Red Flag ID Theft Regulations," Beard Audio Conference, February 2008
"Red Flag ID Theft Regulations," Miami, Fla., January 2008
"Digital Forensics," Miami, Fla., November 2007
"Real World Compliance Issues and Challenges," South Florida Information Systems Security Association, November 2007
"Solving Global Compliance Problems," IAPP Privacy Academy, October 2007
"Viva la Privacidad! Managing Privacy in Latin America," IAPP Privacy Academy, October 2007
"Data Privacy and Consumer Protection," National Association of Attorneys General Conference, October 2007
"Data Privacy and GLBA," South Florida Compliance Association, October 2007
"Real World Compliance Issues and Challenges," ISSA (South Florida), October 2007
"Data Privacy and GLBA," Miami, Fla., August 2007
"Avoid the TJ Maxx Syndrome: What Executives Need to Know About Data Security and Privacy Protection," Fort Lauderdale, Fla., May 2007
"International Insolvency," Fifth Annual International Litigation and Arbitration Conference, April 2007
"eForensics: What You Don't Know Can Hurt You," South Florida Technology Alliance, April 2007, Moderator/Panelist
"Privacy Regulations Governing Banks," Bank Director Workshop, National Association of Corporate Directors, March 2007
"The Ombudsmen Commeth," Presentation to Office of the U.S. Trustee (South Florida office), March 2007
First Annual Southeast Privacy Summit, February 21, Co-Chair, and Speaker "Data Breach Notification and Privacy Law"
"Lender's Panel: Caribbean/South American Cross-Border Issues," ABI Caribbean Insolvency Symposium, February 2007
"iRoundtable: ComputerFraud," iCoast, February 2007, Panelist
"Eye of the Storm: Managing Through Natural Crises," Turnaround Management Association, Florida Chapter, September 2006
"Surging Deepening Insolvency Claims: Increased Risk for Managers, Advisors, and Lenders of Troubled Companies," Beard Audio Conferences, June 2006
"Privacy Protection in Chapter 11 Proceedings - Disclosure Rules and Strategies Under the New Bankruptcy Code," Beard Audio Conference, April 2006
"New Amendments Overview, " Turnaround Management Association, Florida Chapter 2006
"Chapter 15 Overview," ABI Caribbean Insolvency Symposium, February 2005
"Deepening Insolvency," Panelist, Distressed Debt Summit 2005, Speaker
"Small Lenders Forum," Turnaround Management Association, annual conference 2005
"Chapter 11 for the Non Practitioner," Hispanic National Bar Association Annual Conference, October 2004, Panel Moderator
"Negotiating … for People Who Hate Negotiating," University of Miami, School of Business, 2004
"Everything Old is New Again: (Re)Emerging Issues in Troubled Industries," 76th Annual Meeting of the National Conference of Bankruptcy Judges in Chicago, October 2002
"E-Commerce and High-Tech Bankruptcy," ABI Rocky Mountain Conference, February 2001
Panel Chair, "The Dotcom Shakeout: Preserving Value in a Volatile Market," Hispanic Internet Summit 2001
Education
M.B.A., University of Miami, 2004
J.D., Columbia University School of Law, 1992
B.A., magna cum laude, Drew University, 1989
Admitted to Practice
Florida
New Jersey
New York