Salazar Law Partners with 9 Firms to Create Florida Business Continuity Task Force
April 8, 2020 Posted in Firm News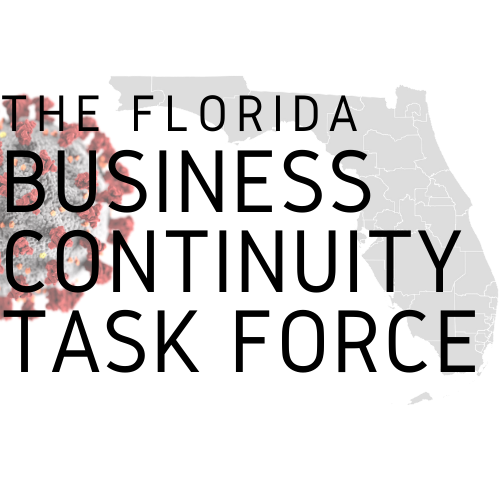 In response to the unfortunate business implications COVID-19 has had on area business owners, Salazar Law has joined forces with several Florida business professionals and firms to launch the Florida Business Continuity Task Force. This partnership will serve as a central, statewide resource for businesses needing guidance in a wide variety of fields, from bankruptcy and legal issues to filing insurance claims, financial questions, employment and HR matters to marketing strategies.

"The challenges presented by this pandemic are unprecedented. To not just survive but overcome this crisis, our community must pull together. The Taskforce members aim to help our fellow business professionals in Florida by providing expertise, timely information and strategies," said Luis Salazar, Founder of Salazar Law. "We hope to turn challenges into opportunities as we deal with this pandemic now and beyond."

The Florida Business Continuity Task Force can be found online at flabusinesscontinuity.com. The website includes articles and other resources compiled by an elite team of professionals and leaders across a variety of sectors. These include the following:
Luis Salazar, Salazar Law - Commercial Litigation and Bankruptcy
Richard Montes de Oca, MDO Partners - Corporate, International and Real Estate
Michael R. Torres, PAAST, P.L. – Accounting
Silka Gonzalez, ERMProtect – Cybersecurity
Daniel F. Benavides, Sandman Savrann PLLC - Hospitality
Mike Simmons, WIMS Consulting – Marketing
Mark Miller, Miller Friel, PLLC - Insurance
Roland Sanchez-Medina Jr., SMGQ Law - Corporate and Securities Law
Jorge Mestre, Rivero Mestre – Commercial Litigation
Asnardo Garro, ARHMF, LLP - Corporate and Financial Services

Salazar Law, LLP, a minority-owned boutique law firm in Coral Gables, serves individuals and businesses looking to seize financial or business opportunities through start-ups, mergers, acquisitions and divestitures, or confronting compliance challenges and government investigations, financial crisis, or complex commercial litigation.